G-7 Master Compliance
Clark Printing participates in Idealliance's G7 Master Qualification testing standards, which determines the print industry's highest standards for consistent color and quality.
Clark has attained the highest level of certification a G7 Master can be recognized for: Colorspace. The Colorspace recognition means Clark's entire printing system is measured for calibration in the following areas: grey balance, tonality, shared neutral appearance, overprints and against the entire color space. This designation indicates a high fidelity print across all devices.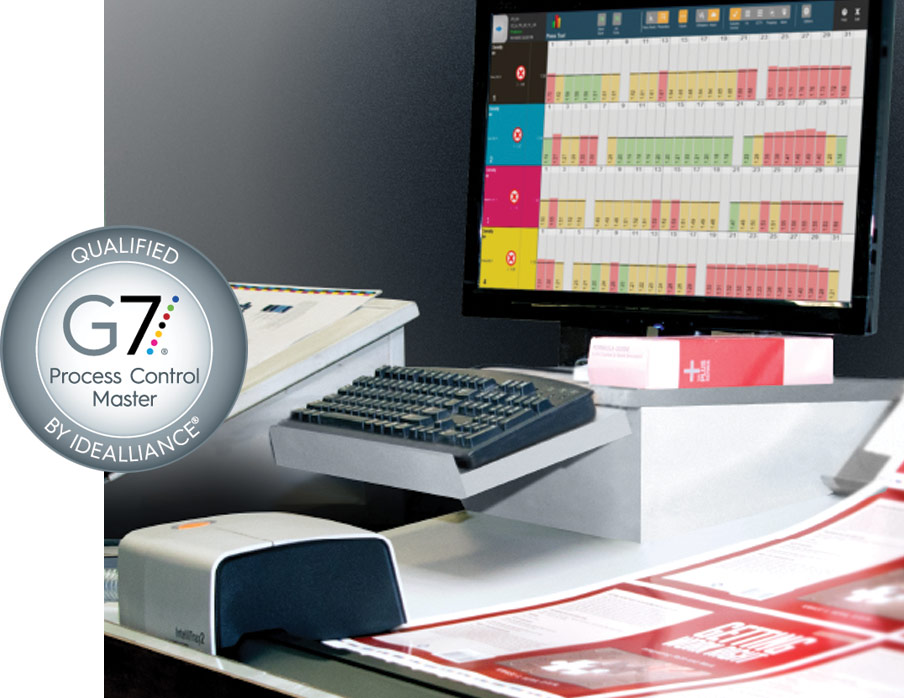 What does that mean for our clients?
Clark understands the importance customers place on brand quality and color consistency. Being a G7 Colorspace Master Print Facility assures that the printing system can consistently reproduce the entire color space . What this means for our customers is that Clark can provide assurance that their brand colors will be managed accurately and consistently every time – from proof to press .